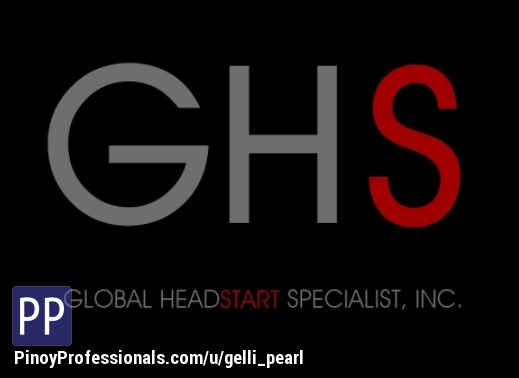 Detail
Salary:
₱

18,000
Phone:
09778351396
Location:
Quezon City, Metro Manila, Philippines
Description
Email: check@globalheadstart.com
To inquire text: 0977-835-1396
For faster processing look for Ms. Kitty
Office Hours: 9:00 am - 5:00 pm Monday to Friday
Dayshift | Local Account | Easy Account
Qualifications:
Must be able to communicate with the customer effectively
Must be well conversant with English
Need to strike a balance between giving thorough answers, using a professional vocabulary, and being conversational and approachable all at the same time
Must have the ability to multitask
Must have composure under trying circumstances
With or without experience
High school graduate, College Undergraduate / Graduate, Vocational Courses welcome to apply
Job Description:
Arrange travel for business and vacation customers
Determine customers' needs and preferences, such as schedules and costs
Plan and arrange tour packages, excursions, and day trips
Find fare and schedule information
Tell clients about what their trip will be like, including giving details on required documents, such as passports or visas
Make alternative booking arrangements if changes arise before or during the trip
Give advice about local weather conditions, customs, and attractions
Looking for a job? Let us help you get a HEADSTART on your career!
WALK-IN AND APPLY!
You can drop by to our office from Monday to Friday 9:00 AM to 5:00 PM. Interested friends of yours are welcome to apply and get hired together. Just bring 3 copies of resume, valid id and look for Ms. Kitty as your contact person to prioritize your application.
Company Address: 20th Floor, Unit 2004, 139 Corporate Center, 139 Valero St., Salcedo Village, Makati City, Philippines
Inquiries