Customer Service Agents International Accounts 18K Salary Ghsrpg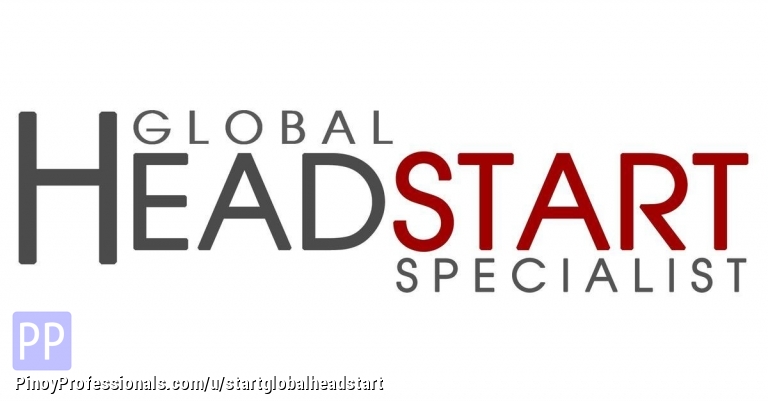 Detail
Salary:
₱

18,000
Phone:
09176229267
Location:
Pasig City, Metro Manila, Philippines
Description
For faster processing look for Ms. Daisy
Email your resume to start@globalheadstart.com
To inquire text: 09176229267
Office Hours:
9:00 am - 5:00 pm Monday to Friday
WALK-ins are welcome
Local Accounts| No experience Needed| Easy Accounts
______________________________
Requirement: All Applicants
______________________________
• At least High School Graduates, Short Course/Vocational, College Graduates/Undergraduates welcome to apply.
• Know how to speak in English
• With or without call center experience
• Willing to start immediately
______________________________
Job Description:
______________________________
• Taking phone calls from customers.
• Answering questions about the product or service.
• Ensuring customer satisfaction.
• Process orders, forms, and application
______________________________
Looking for a job? Let us help you get a HEADSTART on your career!
WALK-IN AND APPLY!

• You can drop by to our office from Monday to Friday 9:00 AM to 5:00 PM. Interested friends of yours are welcome to apply and get hired together. Just bring 3 copies of resume, valid id and look for Ms. Daisy as your contact person to prioritize your application.
• You can visit our facebook page "Global Headstart Specialist, Inc." and hit the Sign up button on our FB page to apply
• Company Address: 20th Floor, Unit 2004, 139 Corporate Center, 139 Valero St., Salcedo Village, Makati City, Philippines

About Global Headstart Specialist, Inc.

• Global Headstart Specialist, Inc. provides Call Center jobs and other employment opportunities to Filipinos in Metro Manila and across the Philippines. We specialize in providing industry-leading human resources (HR) solutions including, but not limited to: Sourcing and Recruitment, Executive Search, Training and Development, and Events Coordination.
• At the core of the HEADSTART way is our vision to be the number one job provider in the Philippines and in Asia.
• In order to achieve this, Global Headstart Specialist, Inc. will serve as the link for prospective employers and potential employees, and strive to educate and equip job seekers with the necessary skills and values to excel in their jobs.
Inquiries