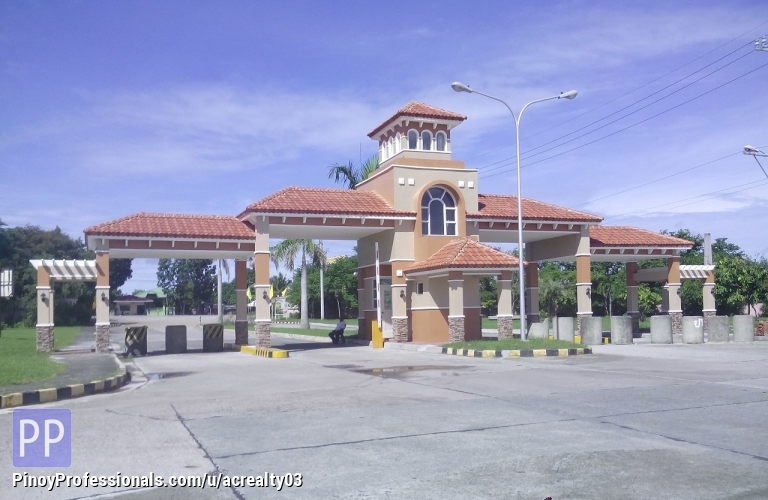 Price:
₱ 630,000.00
Size:
150 sqm
Built:
2013
Location:
Brgy.Sabang Naic Cavite, , Philippines
GALLERY:
More Options:
Browse Location
Description:
Saddle & Clubs Leisure Park
Cavite
Life is As Good As It Gets
An all-in-one family recreational and residential pleasure dome! More than 726 hectares serve as home to
the world-class Sta. Ana horse-racing track, two 18-hole golf courses, four luxury residential communities,
and a commercial complex. This is where all your days will be fun-filled, and the family will won't want to live anywhere else.
Your Race to the Future Starts Here
The historic Philippine Racing Club, long established and part of our national heritage since 1937,
gallops into the new millennium. Today Saddle & Clubs rides out its future on a 1,600 meter racetrack facility in Cavite.
Elevating Philippine racing to world-class standards, this prestigious track holds both sand and turf tracks, and seats up to 8,000 fans.
Everyday at Saddle & Clubs Leisure Park is like Sunday
Especially when you live along tree-lined roads, quiet walkways, exotic shrubbery, and jogging and bicycle paths.
Select your new home in any of our fine communities. Del Mar Promenade. Melbourn Grove, Chantilly Park, or Flemington Fields.
Everything's at your convenience, with closely located gasoline stations, banks, and groceries.
The Saddle & Clubs Triple Crown Commercial Estate houses a library, church, schools,
and a shopping mall complete with supermarket and department stores.
Nothing less than the Racetrack Architects team of Froelich, Kow, and Gong Architects of Los Angeles,
USA designed this marvelous park. Take a look at all the exciting features this classic location brings you and your family

Residential Lot
Flemington Fields
Inner Lot
Lot Area_____150 sqm.

Price Pr/sqm.____4,200 sqm

Total Contract Price____630,000

Reservation____20,000

20% Downpayment____126,000

40%Discount If Paid In 7 Days__50,400

Net Downpayment___55,600

80% Balance___504,000

5Year to pay
2year 0% interest___8,400
3rd year to 5th year 14% interest___10,335.52

10Year to Pay
2 year 0%interest___4,200
3rd year to 10th year 14% interest___7,004.19

2 Year to pay No Interest ____21,000
Features and Amenities
576 hectares master planned community with Landscaped entrance gate and guardhouse
Perimeter walls
mercury street lamps
35,30,25,16,12,10 meter wide concrete roads
Concrete curbs and gutters
Paved sidewalks
Complete electrical facilities
Underground drainage system
Centralized interrelated water distribution system
Elevated water tanks and parks and open spaces
Swimming pool, Parking area
Two (2) covered tennis courts
One (1) covered basketball court
Two (2) open basketball courts and Childrenâ€ââ€Å¾Â¢s Playground
Grandstand facilities with 8,000 multilevel spectator seating lobby and lounges
Bars and Lounges for grandstand patrons
Concession stands Clubhouse for turf club patrons
Terrace dining
mutuel/Betting windows
Judges stands
Press room
Gift shop
Camera control towers
Fine Dining Restaurant
Luxury Suites
List of Requirements Needed:
* 2 different photocopy of any Government ID with signature (Husband and Wife if married)
* 2 Different Proofs of Billing (Original) [Meralco Bill, Water Bill, PLDT Bill, Credit Card Bill, Letter Envelop with seal]
(If Billing not registered under the name of Buyer, attached Certification of Proof of Billing)
* Marriage Certificate (if Married) TIN NUMBER OR ID
For More Information;
CALL NOW FOR MORE DETAILS;
Interested and serious buyers can call or text me at these numbers
0917-352-2251
0918-662-2618
LOOK. CESAR /THELMA ANDES
EMAIL.ADD-thelmaandes@yahoo.com
EMAIL. ADD-acrealty03@gmail.com
Email; Address: cesar.andes@rocketmail.com
New Land for Sale in - Select City -