Blog

/
#WebsiteUpdate
#WebsiteUpdate: Please Do Not Forget to Pin Exact Location of Your Properties for the 'New Real Estate Map'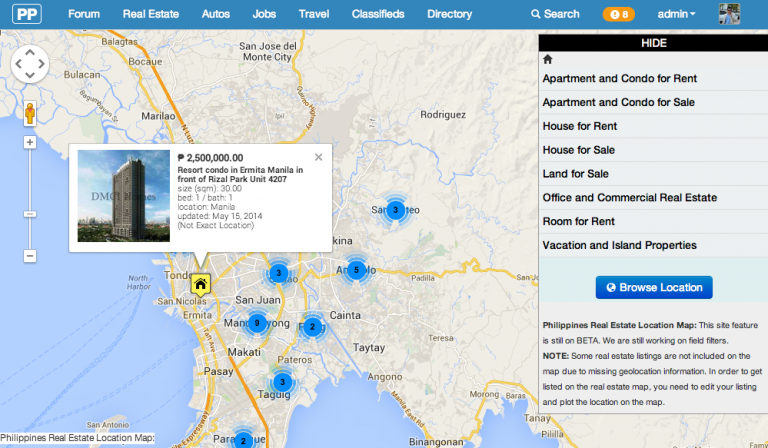 The new Philippines Real Estate Map is now ready for business! If you encounter any issues, please do not hesitate to reply on this blog.
And to all Real Estate Agents, we highly recommend that you pin the exact location of your real estate properties. If you don't pin the exact location when you post, your listing will not show up on the Real Estate Map. We will be adding more features on the Real Estate Map such as search filters.
We are also working on re-designing the profile page for Real Estate Agents to feature their own Real Estate Map on their page.
Thanks.
Inquiries